by: Sara Middleton, staff writer | February 4, 2022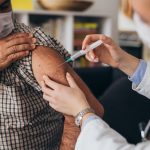 (NaturalHealth365) Absent any long-term safety data about the Pfizer and Moderna COVID shots – let alone the conflicting short-term data about the safety and efficacy of these gene therapy-based drugs – people have been expected to "follow the science" when it comes to making personal health decisions during this pandemic … so long as the science "follows" the mainstream narrative.
But what happens when the "science" deviates? An example: an international team of researchers from institutions including the Massachusetts Institute of Technology (MIT) now claim that mRNA COVID shots suppress the immune system and increase the risk of a wide range of life-altering health problems.
Read more: https://www.naturalhealth365.com/covid-shots-suppress-immune-system-3536.html