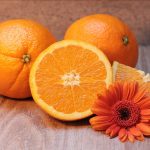 (NaturalHealth365) Frederick R. Klenner, MD – who used high-dose vitamin C to treat such serious conditions as polio and viral pneumonia – called it "the safest and most valuable substance available to the physician."
Nobel prize-winning researcher Linus Pauling believed that it could hold the key to treating cancer. And, a groundbreaking physician at a Virginia hospital is currently using it as part of a protocol to treat life-threatening advanced sepsis.
Vitamin C, also known as ascorbic acid, is a powerful antioxidant and anti-inflammatory that can boost the immune system and enhance the function of disease-fighting phagocytes. In addition, it is inexpensive, non-toxic, convenient and – when used in the proper dose – effective.
Yet, sadly, Western medicine tends to pay little attention to this remarkable vitamin.  And, that's a shame, as you'll soon see why. →
Read more via NaturalHealth365