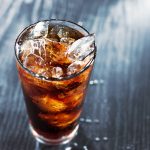 by: Edit Lang, staff writer | December 21, 2020
(NaturalHealth365) When the first diet sodas appeared on the U.S. market back in the 1950s, for many people, it was love at first sight. The low-calorie, zero-sugar beverages quickly captured the hearts of millions. Diet sodas offered an escape from their sugar-loaded counterparts.  Today, about 20% of the U.S. population consumes diet drinks daily.
Yet, sadly, the majority of them never realize that the zero calories come with a high risk to their health.
Read more: https://www.naturalhealth365.com/diet-sodas-alter-microbiome-3666.html