by: Wendy Miller, staff writer | December 14, 2021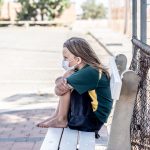 (NaturalHealth365) With almost 2 years behind us – since the start of the pandemic, studies have come out suggesting that the lockdowns may have actually increased a threat to our children's immune systems.  The whole idea of a lockdown was to keep us isolated and supposedly "safe" from germs that could potentially harm us.
But, what studies are proving is that being exposed to those germs is what builds and supports our immune system, especially in small children.  Without a strong immune system, a child is at a higher risk of not being able to fight off even a minor cold or flu.
Read more: https://www.naturalhealth365.com/pandemic-lockdowns-harm-the-immune-systems-3477.html