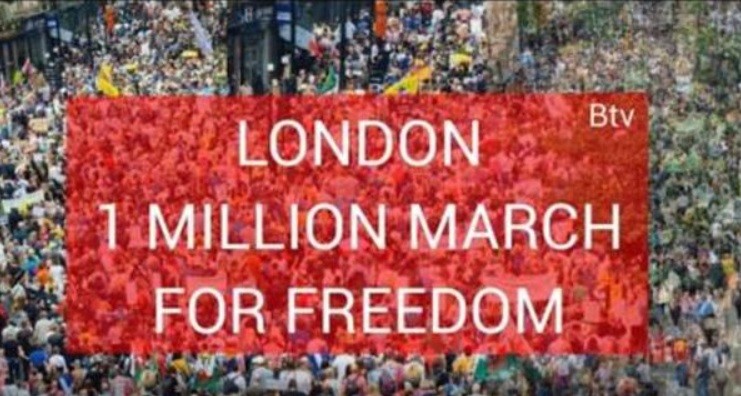 by Brian Shilhavy – May 30, 2021
Editor, Health Impact News
A million people hit the streets in London yesterday to demand their freedom back.
This is largely being censored or downplayed in the corporate media, but with 1 million people marching through the streets of London, actual photos and videos of the crowds are easy to find online.
We will include several below.
Read more: https://healthimpactnews.com/2021/1-million-hit-the-streets-in-london-to-fight-for-freedom-while-americans-mask-up-and-go-on-vacation-for-memorial-day/