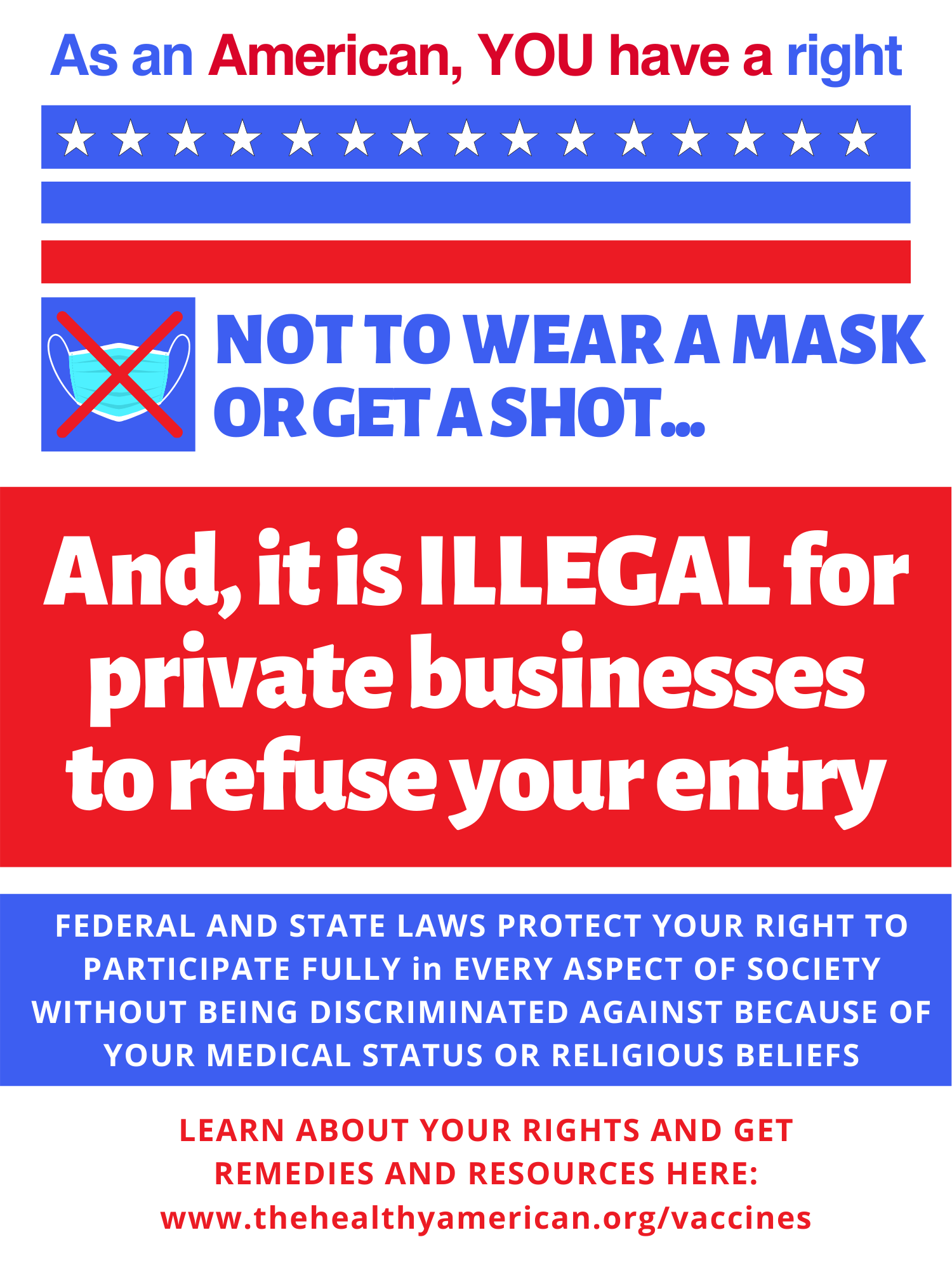 Prepare For Change | By Derek Knauss – August 14, 2021
More good work from our friend Peggy Hall:
Someone has been passing around a weird, wrong and ridiculous "meme" saying that businesses have the right to refuse you service.
Wow, that is an OLD story, one I have covered hundreds (thousands?) of times in my videos, emails and social media posts over the past year and half.
Read more & video(3:01): Discrimination Based on Medical Status is Illegal — Prepare For Change