by: Sara Middleton, staff writer | December 20, 2021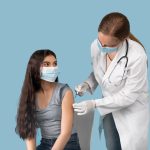 (NaturalHealth365)  Dr. Anthony Fauci, director of the National Institute of Allergy and Infectious Diseases (NIAID) and the White House's chief medical advisor, recently predicted that babies and toddlers will be able to get the COVID shot by spring 2022.
Despite this, worries continue to grow about the safety of these mRNA injections for young people – and concerning evidence continues to roll in.  Just consider the most recent UK data released by the Office for National Statistics (ONS).
Read more: https://www.naturalhealth365.com/deaths-among-children-3483.html