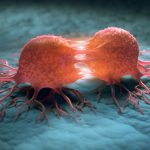 By: Lori Alton | November 20, 2020
(NaturalHealth365) Cancer – second only to heart disease as a leading cause of death in the United States – claimed over 600,000 lives in 2019 alone. And Alzheimer's disease, now the sixth leading cause of death, currently affects over 5 million Americans – a number that the Alzheimer's Association predicts will skyrocket as the population ages, potentially tripling by the year 2050.
While these statistics are bleak (conventionally speaking), we are not helpless in the face of these two dreadful health conditions. In fact, scientific research supports the ability of a plant-based diet to help alleviate and even prevent both cancer cell growth and brain damage.
Read more: https://www.naturalhealth365.com/benefits-of-blueberries-3631.html