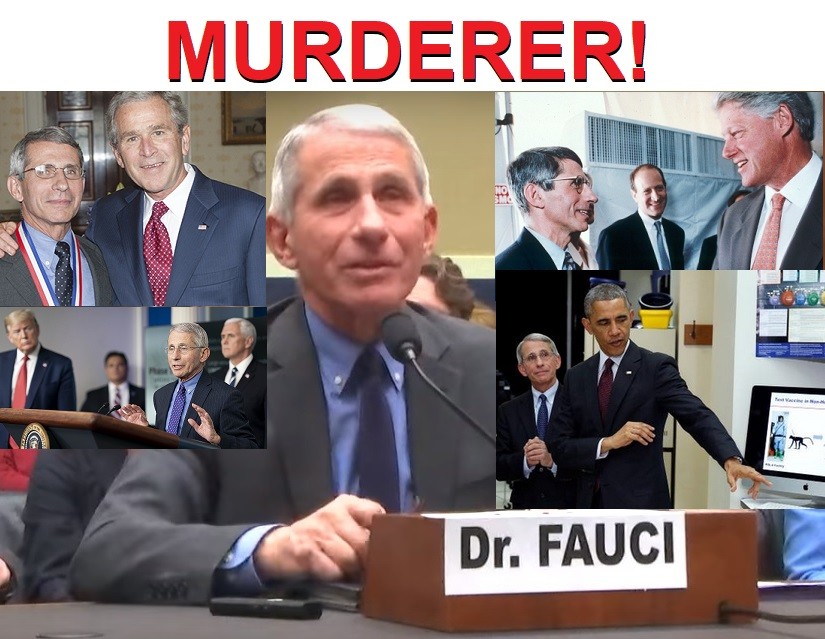 Commentary by Brian Shilhavy
Editor, Health Impact News
July 31, 2020
There is overwhelming evidence that Dr. Anthony Fauci, the director of the National Institute of Allergy and Infectious Diseases since 1984, is guilty of mass murder.
Earning huge profits from the pharmaceutical industry, he has been the main leader in the United States controlling the Coronavirus response, which has included squelching public information about hydroxychloroquine, a safe FDA-approved drug which has been in the market for decades, and which thousands of doctors are now saying has a 100% cure rate for patients diagnosed with COVID-19.
This action alone has led to tens of thousands of needless deaths, as well as billions of taxpayer dollars spent on "new" cures for COVID-19, such as the very profitable Remdesivir, and the upcoming COVID vaccines.
He seems to wield more power and influence than even the President of the United States.
So is there no way to stop him or bring him to justice? →
Read more via Medical Kidnap