Tag:
Protect your Children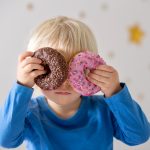 by: Edit Lang, staff writer | December 15, 2020
(NaturalHealth365) Let's face the harsh reality. While most people recognize that we live in a toxic world, only a few grasp the magnitude of the problem. Environmental toxins cause significant harm to people of all ages; however, children are particularly vulnerable. In fact, there is plenty of evidence revealing children's unique patterns of exposure to human-made and natural chemicals.
Read more: https://www.naturalhealth365.com/dangerous-food-additives-3660.html
IN BRIEF

The Internet is an anonymous forum, which can allow intimacy and trust to develop quite quickly. Predators may take advantage of this and start building online friendships with inexperienced young people.

Parents need to help protect their children from online predators by knowing what risks are involved and how to minimize them when their children are on the Internet.
As internet use explodes among teenagers and young children, the threat and dangers of coming into contact with internet predators and pedophiles increases. Children begin using computers and having internet access at a younger age, making them prime targets. Before internet on cell phones and free public wi-fi became normalized, parents could easily monitor their children's internet activity while sitting at the desktop in the living room.
With the advancements in modern technology and easy access, ensuring children's and teenagers' internet safety is a challenge. Setting parental controls and content filters on personal computers and cell phones is a possibility; however, these measures alone are not enough to keep kids safe……..Read more
via What Can You Do To Protect Your Kids From Online Pedophiles & Predators — Collective Evolution