by: Sara Middleton, staff writer | January 13, 2022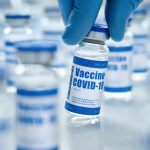 (NaturalHealth365)  For the first time in history, a person in the United States is statistically more likely to die of an opioid overdose than they are to die in a car accident, according to the National Safety Council.  One reason: a lethal dose of the toxic synthetic opioid fentanyl – which is frequently laced into other recreational drugs like cocaine, ecstasy, meth, and heroin – can be as little as 2 to 3 milligrams, equivalent to just 5 to 7 grains of salt!
To put the seriousness of the opioid epidemic into greater context, provisional data from the U.S. Centers for Disease Control and Prevention (CDC) indicates that more than 93,000 people lost their lives to drug overdoses in 2020 alone – and nearly 70,000 of those deaths involved opioids.  Clearly, this epidemic is an ongoing and growing public health crisis that has been largely overshadowed by the coronavirus pandemic.  But with such deadly drugs flooding American streets and communities, does it really seem prudent for Big Pharma companies like Moderna, Johnson & Johnson, and Pfizer to actively—and recklessly—conduct lethal dose studies of their COVID shot?
Read more & Find out which lot numbers are the MOST dangerous by watching the video(14:48): https://www.naturalhealth365.com/supertoxic-covid-shot-batches-3511.html