Source: PrayingMedic
June 10, 2020
Q explains how his warning prevented a breach of the White House
Video (9:13) https://www.youtube.com/watch?v=iYWSXM5-e6E
Website: https://prayingmedic.com/
Who said nothing was being done to drain the swamp?
There is so much happening, it's hard – to impossible – to keep up.
Here are Q's latest "drops" or "bread crumbs," leaving a trail to the knowledge of what's going on.
Read more at: Golden Age of Gaia
Q dropped these two tweets on numerous firings just now being reported – Comey, Baker, McCabe, etc.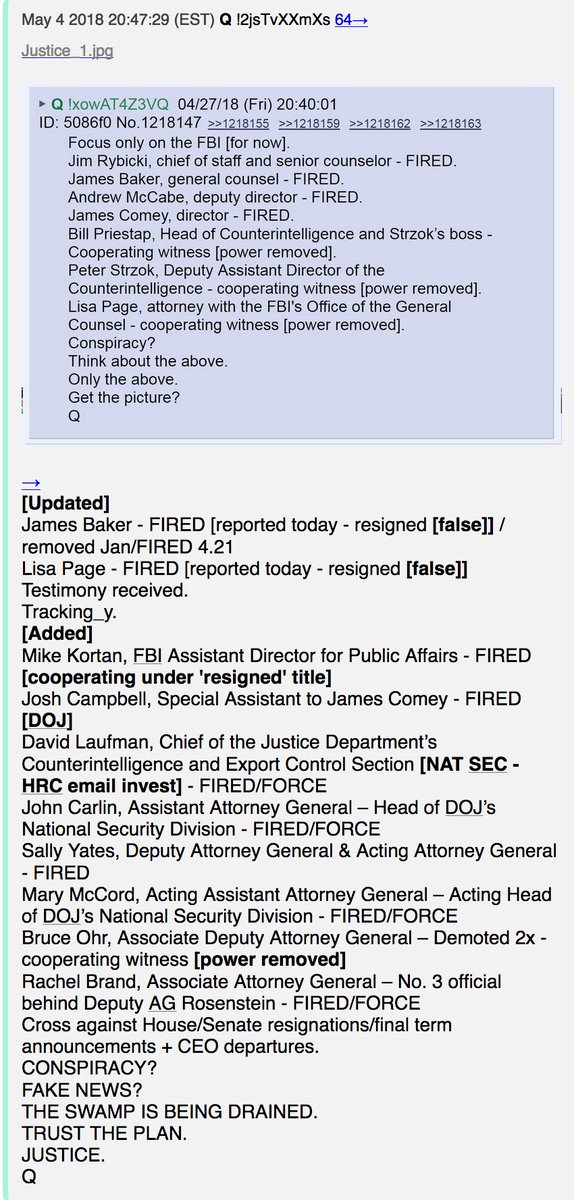 Thanks to: Golden Age of Gaia