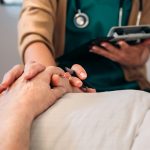 By: Sara Middleton | December 2, 2020
(NaturalHealth365) If you recently saw any mention of this COVID-19 bombshell on social media, you likely didn't see it there for long. This viral piece of news is being rapidly censored on all major platforms and news outlets – and it's making Johns Hopkins University senior professor Genevieve Briand somewhat of a household name.
The breaking news from Dr. Briand serves as a massive exposé about U.S. COVID deaths and seriously calls into question the re-emergence of lockdown measures and the normalization of government overreach.
Read more: https://www.naturalhealth365.com/covid-19-deaths-genevieve-briand-3645.html