by: Sara Middleton, staff writer | December 18, 2021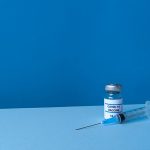 (NaturalHealth365)  Science fiction or terrifyingly true?  Some health professionals are now making the astounding claim that the COVID shot made by Moderna contains wireless nanosensors.
These nanosensors, it is argued, could be used as bioweapons of global control – or as part of a social credit score system, similar to what is currently being used in communist China.
Read more & interview(13:19): : https://www.naturalhealth365.com/moderna-patent-reveals-wireless-nanosensors-3481.html