by: Sara Middleton, staff writer | December 12, 2021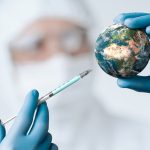 (NaturalHealth365) Mounting evidence suggests there is something terribly wrong with the COVID jab.  Record number of adverse effects have been reported, many occurring shortly after receiving the injection.  Does a person's risk of death following the COVID shot increase precipitously, especially within the first few weeks?
New data from a large Swedish study involving the different types of injection suggests exactly this.
Read more: https://www.naturalhealth365.com/red-flags-raised-by-study-3474.html