by: Sara Middleton, staff writer | August 26, 2021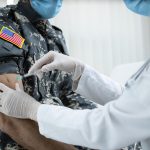 (NaturalHealth365) Mainstream media, influencers, and public health officials are busy guilt-tripping half the country and pushing the narrative that anyone opposed to a COVID shot mandate (and the upcoming booster shot) is in the minority.  But throughout the country, more and more people are standing up and making their voices heard.
Perhaps nowhere have these voices been louder than within the military community, as evidenced by a recent lawsuit brought against the Pentagon.
Read more: https://www.naturalhealth365.com/soldiers-file-lawsuit-against-pentagon-3951.html
December 05, 2020 by: Mike Adams
(Natural News) Today's Situation Update (for Dec. 5th) lays out stunning details on a grand, wartime conspiracy involving Operation Warp Speed. This vaccine program to mass vaccinate U.S. military personnel is actually phase two of a CCP-engineered bioweapons attack on America that began with the release of the SARS-cov-2 coronavirus, and now proceeds to the mass injections of U.S. troops with a dangerous, largely untested and experimental vaccine that already shows a 100% rate of side effects in high-dose study subjects.
Read more & listen to the Situation Update report(1:03:23):
Situation Update, Dec. 5th – Operation Warp Speed is a CCP-engineered conspiracy to cause mass vaccine casualties across the United States military — NaturalNews.com