by: Dena Schmidt, staff writer | January 11, 2022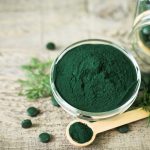 (NaturalHealth365)  Spirulina is in a class all its own when it comes to superfoods.  Spirulina is a blue-green alga that contains a potent mix of vitamins, minerals, antioxidants, essential amino acids, and concentrated protein.
It helps support immune function, helps prevent cancer and cellular damage, and offers a myriad of other benefits.  In fact, it is so good for you, a human being could consume just spirulina (along with clean water) and not just survive, but thrive.
Read more: https://www.naturalhealth365.com/spirulina-boosts-immune-function-3509.html