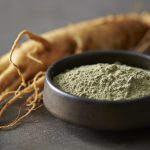 By: Karen Sanders | November 4, 2020
(NaturalHealth365) Don't become a medical statistic – this coming flu season.  Today, we'll talk about how ginseng can help to support a strong immune system response.
As you probably know: seasonal influenza can be a rapidly-spreading and highly contagious health issue that leads to 291,000 and 645,000 fatalities worldwide every year. Although most healthy adults recover from bouts of the flu with nothing more serious than unpleasant memories of fever, aches and pains, the fact is that a flu can and does increase the risk of premature death – in people with a compromised immune system.
Read more: https://www.naturalhealth365.com/ginseng-flu-epidemic-3613.html