by: Sara Middleton, staff writer | August 19, 2021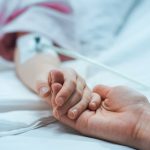 (NaturalHealth365) According to the U.S. Centers for Disease Control and Prevention (CDC), the new mRNA COVID shot available under Emergency Use Authorization (EUA) can cause a variety of adverse effects, including myocarditis, a type of heart inflammation.  The CDC also claims these cases are typically mild.
But dismissing these cases as "mild" does not capture the whole picture.  Let's explore a recent Children's Health Defense interview with a mother explaining her son's struggle with myocarditis following his Pfizer injection.
Read more: https://www.naturalhealth365.com/mild-myocarditis-has-lifelong-consequences-3943.html