by: Sara Middleton, staff writer | July 8, 2021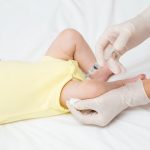 (NaturalHealth365) Sudden infant death syndrome (SIDS) is a heartbreaking tragedy that touches thousands of American families every year. Boston Children's Hospital defines the "sudden and unexplained death of a baby younger than 1 year old," SIDS is yet to be fully understood, and its exact causes are unknown.
But despite what fact-checkers claim, there is evidence to suggest a causal link between childhood injections and SIDS, at least in some cases. Indeed, a 2011 confidential report from billion-dollar pharmaceutical company GlaxoSmithKline shares some of this evidence in great detail – along with hundreds of other troubling drug side effects.
Read more: https://www.naturalhealth365.com/sids-linked-to-childhood-injections-3895.html