by: Edit Lang, staff writer | February 26, 2022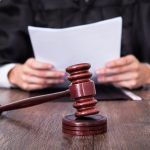 (NaturalHealth365) On February 16th, 2022, we published an article titled "Criminal investigation underway for COVID-19 crimes against humanity," in which we informed our readers about the currently ongoing Grand Jury Investigation. If you recall, this unprecedented proceeding is taking place outside the corrupt judiciary system, before the Court of Public Opinion.
On February 19th, 2022, scientists, doctors, and other experts testified during the 4th session of the Grand Jury Investigation to shed light on the dangers of COVID-19 injections and the psychological warfare used to scare the global population into submission. During the almost 6-hour session, expert witnesses presented compelling and undeniable evidence that – without the shadow of a doubt – proved the massive fraud surrounding the COVID-19 shots.
Read more & video(5:50:55): "Grand Jury Day 4 | English": https://www.naturalhealth365.com/grand-jury-investigation-injections-3561.html