by: Sara Middleton, staff writer | July 11, 2021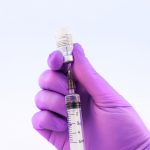 (NaturalHealth365) Since at least April 2021, officials (including the Pfizer CEO himself) have hinted at the eventual need for a COVID shot booster, thanks to so-called virus variants and the waning effectiveness of these experimental drugs.
But as Pfizer prepares to seek Emergency Use Authorization (EUA) for its booster mRNA jab, a stunning revelation from a team of Spanish researchers sheds a worrisome light on these jabs' true ingredients.  So what have millions of people been unknowingly exposed to as a result of this massive drug trial?
Read more: https://www.naturalhealth365.com/mrna-jabs-content-3898.html