by: Edit Lang, staff writer | July 20, 2022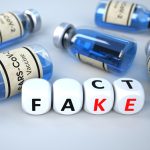 (NaturalHealth365) As days pass, more and more people realize that the COVID-19 pandemic is truly the greatest scam orchestrated in human history. While in the beginning, only so-called "conspiracy theorists" dared to point out all the inconsistencies surrounding the pandemic rhetoric, today, people have begun to awaken en masse. Despite what fact-checkers want you to believe, most misinformation comes from no other than the government's propaganda arms – mainstream media – masquerading as "news." But thankfully, millions of Americans now see through the lies and turn to sites like ours that are courageous enough to give voice to the growing number of truthtellers. Dr. Peter McCullough is one of them.
During the COVID-19 pandemic, Dr. McCullough, a prominent Cardiologist, advocated for early treatment and has been an outspoken critic of the National Institute of Health (NIH) and U.S. Food and Drug Administration (FDA) pandemic response.  Due to his courage to speak out against the unscientific COVID mitigation measures and the blatant suppression of early treatment, he has been labeled as a spreader of misinformation.
Read more & video interview(51:24): "COVID Scandal: 'FDA involved in cover-up with Pfizer,' says Peter McCullough, MD, MPH": https://www.naturalhealth365.com/covid-lies-dr-peter-mccullough-exposes-greatest-medical-cover-up.html