by: Sara Middleton, staff writer | September 6, 2021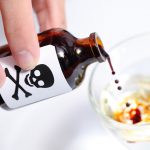 (NaturalHealth365)  Are you curious about the ingredients in the COVID shot?  Ever wondered whether these ingredients had been fully evaluated for their potential to cause harm or increase the risk of DNA mutation, cancer, or reproductive toxicity?
The short answer is no – not all of them, at least.  And you might be surprised to learn that one of the key ingredients in the Pfizer injection is not intended for use in humans or animals, according to its Safety Data Sheet (SDS).
Read more: https://www.naturalhealth365.com/toxic-covid-jab-ingredient-exposed-3963.html