by: Sara Middleton, staff writer | May 10, 2022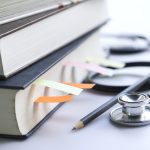 (NaturalHealth365)  Can a cheap drug used to fight malaria have a protective effect against cancer?
As it turns out, data from at least nine peer-reviewed studies say yes.  The drug in question?  None other than ivermectin has gained much notoriety thanks to the COVID-19 pandemic and concerns about widespread suppression of early treatments for the viral illness.
Read more: https://www.naturalhealth365.com/anti-malaria-drug-fights-cancer-9-peer-reviewed-studies-suggest.html