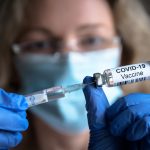 by: Edit Lang, staff writer | May 19, 2021
(NaturalHealth365) When Eric Clapton, the British rock and blues guitarist, singer, and songwriter, decided to line up for the COVID-19 jab, he did not doubt the safety of the shot. Thanks to the British government, the health authorities implemented an effective campaign to reassure the masses that getting the jab was not only necessary but absolutely safe.
But Eric Clapton's experience with the shot was not what he expected. In fact, it was so "disastrous" that he began questioning the massive propaganda pushed by the government.
Read more: https://www.naturalhealth365.com/disastrous-covid-jab-experience-3837.html
AMSTERDAM — Amid continued concerns that the White Helmets are currently staging a "false flag" chemical weapons attack in Syria's Idlib, the Netherlands has decided to halt funding for the controversial group due to the "inadequate supervision" of White Helmets members on-the-ground and the group's "likely" links to Al Qaeda-affiliated terrorist organizations. Notably, the decision marks the first time that a government funding the White Helmets has openly criticized or raised concerns about the group. The group has received funding from several foreign governments since its founding, including the U.S., U.K., Dutch, Japanese, German and Qatari governments.
According to the Dutch publication de Volkskrant, the decision was made after the Dutch Minister of Foreign Affairs, Stef Blok, and Minister for Foreign Trade and Development Coordination Sigrid Kaag received a damning report from the Foreign Affairs Ministry's Directorate for International Research and Policy Evaluation. That report slammed the Netherland's supervision of aid projects in opposition territory in Syria as extremely inadequate.
The report singled out the White Helmets specifically, stating that the supervision of White Helmet members within Syria was well below acceptable standards and further stated that funding given to the group by the Dutch government had likely fallen into the hands of extremist groups, such as Hayat Tahrir al-Sham, the Syrian branch of Al Qaeda. In total, the Netherlands has funded the White Helmets to the tune of €12.5 million ($14.5 million) since 2016.
Read more at: Galactic Connection
or at: Mint Press News