by: Sara Middleton, staff writer | August 26, 2021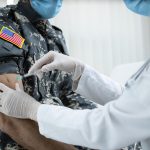 (NaturalHealth365) Mainstream media, influencers, and public health officials are busy guilt-tripping half the country and pushing the narrative that anyone opposed to a COVID shot mandate (and the upcoming booster shot) is in the minority.  But throughout the country, more and more people are standing up and making their voices heard.
Perhaps nowhere have these voices been louder than within the military community, as evidenced by a recent lawsuit brought against the Pentagon.
Read more: https://www.naturalhealth365.com/soldiers-file-lawsuit-against-pentagon-3951.html