by: Sara Middleton, staff writer | May 18, 2022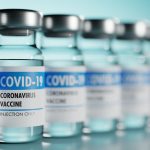 (NaturalHealth365) Earlier this month, the drug company giant Pfizer released another 80,000 pages of clinical trial data related to its mRNA COVID shot. Any wonder why the mainstream media isn't covering this?
Perhaps it's because, as some critics argue, the data reveals some alarming information that yet again calls into question the true "safety and efficacy" of this new class of drugs being pushed, via coercion, onto virtually every global citizen over the age of 5.
Read more: https://www.naturalhealth365.com/newly-released-pfizer-documents-reveal-alarming-covid-shot-discrepancies-and-revelations.html