by: Christine M. Dionese, L.Ac, MSTOM | January 8, 2022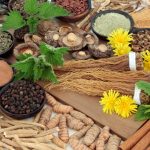 (NaturalHealth365) If you experience chronic feelings of malaise and fatigue, a weak immune system, cardiovascular issues, poor digestion, anxiety, emotional imbalances, hair loss, sexual dysfunction, and sleeping issues, these describe the classical signs and symptoms of adrenal fatigue.
Once shrugged off by conventional practitioners as a pseudo-diagnosis, adrenal fatigue is a major culprit underlying modern health concerns today. Research shows that ongoing, chronic environmental stress is the driver behind hormonal imbalances that cause adrenal problems. Recognizing that you may be suffering from adrenal fatigue is the first step toward healing and recovery.
Read more: https://www.naturalhealth365.com/adrenal-problems-adaptogenic-herbs-3505.html