by: Sara Middleton, staff writer | August 20, 2021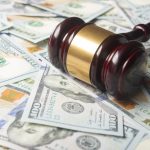 (NaturalHealth365) Monsanto, owned by the pharmaceutical company Bayer, is nearly synonymous with one of its most contentious products, Roundup.  The weed killer, which causes cancer, will no longer be sold to everyday consumers starting 2023.
And a recent court decision from the state of California only adds to the pharmaceutical company's woes.
Read more: https://www.naturalhealth365.com/appeals-court-finds-monsanto-acted-with-reckless-disregard-3944.html