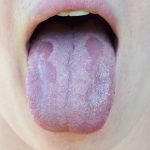 by: Karen Sanders, staff writer | March 7, 2021
(NaturalHealth365) Check your tongue – is it white?  You may have Candida albicans which produces about 180 chemical toxins.  These harmful substances are capable of causing any number of 'unexplainable' health problems.
A white tongue, lack of energy, or irritability are early warning signs of poor health.  In fact, I would suggest that most people with chronic degenerative diseases like IBS, fibromyalgia, or autoimmune conditions suffer from Candida.  Don't ignore the signs.
Read more: https://www.naturalhealth365.com/candida-toxic-chemicals-3753.html