by: Sara Middleton, staff writer | April 4, 2022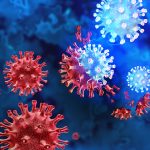 (NaturalHealth365)  It used to be that discussing the lab leak theory was grounds for deplatforming from social media.  Today, even mainstream media outlets are pointing to the major discrepancies and questions surrounding SARS-CoV-2, adding to the growing suspicion that the wet market theory is not as cut and dry as Fauci and others at the National Institutes of Health (NIH) would like us to believe.
The issues for NIH don't end there, either.  New data revealed by a Freedom of Information Act (FOIA) request show that the NIH played a part in suppressing critical information regarding the COVID-19 virus and its origins.
Read more: https://www.naturalhealth365.com/cover-up-always-gets-you-nih-secretly-deleted-information-about-genetic-sequencing-of-sars-cov-2.html