by: Jonathan Landsman | July 20, 2021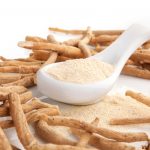 (NaturalHealth365) By the end of 2021, some experts estimate that $590 – $610 billion will be spent on prescription drugs within the United States.  In fact, inflammation and pain is the driving force behind many of the best selling drugs in the world.  Yet, in reality, most of these medications can be avoided by simply eating anti-inflammatory superfoods, herbs, exercising, and developing a positive mindset – daily.
Did you know that drugs for pain are a leading cause of accidental death and are completely avoidable?  There are plenty of natural foods that can, and will, reduce inflammation, eliminate physical (and emotional) pain, plus prevent disease – without the need for toxic chemicals.  Today, we'll focus our attention on the value of superfood nutrition, herbs, healthy fats, plus much more!
Read more: https://www.naturalhealth365.com/anti-inflammatiory-superfoods-3909.html