by: Sara Middleton, staff writer | July 14, 2021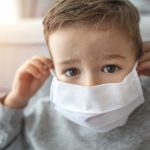 (NaturalHealth365) Since the start of the COVID-19 pandemic, health officials have worked hard to fight the spread of "misinformation" about the pandemic illness, its treatments, and most recently, the unapproved, never-before-used-on-human mRNA injection.  (These are shots already demonstrating waning effectiveness, by the way).
These days, however, as more and more peer-reviewed medical journals publish concerning data over everything from injections to mask safety, it seems promising that these questions are finally being taken more seriously.
Read more: https://www.naturalhealth365.com/harm-caused-by-masks-to-children-3902.html